Packaging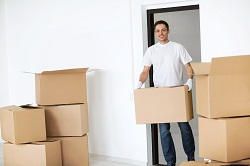 It is always our recommendation that you allow professionals to help you pack. If you come to us not only the costs frequently far less than most people expect it will more often than not save you money.
The reason for this is quite simple. When you choose the professional packers that we offer, you are getting a team that not only operate with respect for you, but with respect for your possessions. The upshot of this, coupled with their years of training is that they are going to make absolutely certain that everything is completely secure and completely safe. When you offset the costs of using our professional packing services against the physical cost of replacing a flat screen TV or even worse, the cost of replacing something which, while it might not cost much you have tremendous emotional attachment to it makes total sense. These emotional items are often irreplaceable so why not put them in the experienced hands of our professionals?

All of our Belgium Removals packers are professionally trained to handle goods of all shapes and sizes, with a view to ensuring they are safely and securely packed away ready for our removals crew to step in on moving day. The two teams work very much together, with the packers knowing the most efficient ways to use space without compromising the quality of packing and labeling everything clearly to ensure that the movers are able to place the relevant boxes in the right rooms when they reach their destination.

The professional packing services cover all elements that you may require. Whether you need pictures, breakables or antiques wrapping. Whether you require furniture, white goods or plasma TVs protecting. Even if you need furniture disassembling or reassembling once you get to your destination, all of our teams carry the right tools for the job and are extensively trained to ensure that there is no damage to your property or to your building's walls and doorways.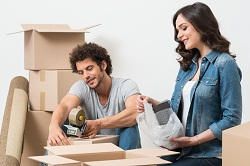 In addition, we offer a full wrapping services to smaller items, everything from china and glass to ornaments and books. If you are particularly worried about a particular item, why not request that we 'export wrap' it for you, to ensure that there isn't any chance that it is going to be damaged by contact with anything in the back of the van?

The range of packing materials that we provide simply serves to highlight the fact that we are prepared for anything. As you would expect, we offer boxes, bubble wrap and tape, but we also have huge arrays of paper, furniture covers and wardrobe boxes to ensure that your possessions receive maximum protection.

As with everything we do, it is subject to our free, no obligations quote. Even if you initially feel that you don't require our help, only to realise at a later date that you have taken too much on, our prices remain the same, giving you the security of using just one company for all of your moving needs.

Moving house is a stressful enough experience. Don't exacerbate the issue by using anything other than our premium packing services. The small financial outlay can literally save you thousands of pounds and as always, our teams are friendly, respectful and well spoken so that you can enjoy their company as much as their service.
Call us today on

.