Welcome To The Home Of Belgium Removals: The Only Site You'll Need For Continental Removals Services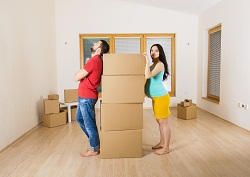 Whenever you are undertaking a task you want the security of using a specialist with experience in your field. This is never more true than when you are moving house, particularly if you are following the lead of many London based professionals who are headhunted to start a new life overseas. Whether you are moving for work, for leisure or simply for a fresh start, you should call Belgium Removals on

to talk to one of our dedicated team about the specifics of your move and how our experience can help you enjoy this major undertaking without worrying about the details.
Whenever you are moving house the planning is arguably the most important thing. You can have the very best team with the most highly engineered equipment but it all counts for nothing if you only show up with two people and a small transit to a mansion because you don't know what you are dealing with. It is mistakes like this which have ensured that moving house has become synonymous with stress. It is mistakes like this which have given so many removals companies a bad name. It is mistakes like this which we vowed we would never make.
We will start your home move with a thorough assessment. Our unique survey is as in depth as it is possible to be, with a set of measurements and calculations that allow us to accurately forecast exactly what you need. Whether you need one small van or a whole fleet, we will be able to accurately assess your exact requirements. As a result, when you look at our quote you will do so in the knowledge that it is only for exactly what is required. Even if you have a lot of possessions, it may be impractical to have a large team if you don't have much floor space, and we take details like this into account to ensure that you don't need to worry about seeing members of staff or vehicle space surplus to requirements on moving day. You pay for what you need; no more and no less, and the quote itself is completely free of charge.
While this is important it is on moving day itself that our team comes into it's own. Even if you are moving a particularly long distance and it can't be completed in a single day you will continue to be impressed by our passionate staff, who are clean, tidy, well presented, well spoken and above all courteous and respectful. Our duty is first and foremost to make you happy, so whether it is the team member who spots something that hasn't been packed safely and takes the time to sort it out, or the driver who keeps you spirits up with a joke just when you are starting to flag you know that you are getting a team that understands what you are going through and will bend over backwards to help you.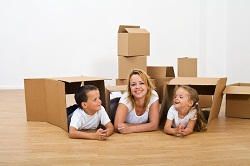 As we mentioned above, when something is scaled up - as it inevitably is with a continental move - everything needs to better. That is why our vans get such regular services, are thoroughly cleaned after every job and beautifully maintained with high levels of comfort to allow both you and our team to work in a safe and above all secure environment.
However, what really sets us apart as the leading European removals company is that we offer a vast array of optional services to help take some of the strain off your shoulders. When you are moving to the opposite end of the continent you don't necessarily have time for some of the details that are easy to deal with when you are just moving to the end of the street. We not only offer packing services and cleaning services to ensure that the process is quick and the final result is the one desired, thanks to our experience in this unique field we also have an inside knowledge of some of the more particular details. For example, we know about European storage, insurance requirements and any number of the other costs that can suddenly appear out of the blue when you are dealing with so much paperwork which can often have been translated from another language. Trust our team to guide you through, avoiding the pitfalls and helping to continue keeping your costs to a minimum.
As our name suggest we do specialise in moves to Belgium. We are a London based company but many of our team have first hand experience of what it is that you are going through, albeit in some cases in reverse. That said, over the years as we have expanded we are proud to have uncreased our knowledge, so that whether you are moving to Paris, Madrid or Rome you can do so safe in the knowledge that you will be getting the same service. We educate every member of staff we have, from the management team to the men and women who represent the company on the ground about the specific requirements legally, professionally and socially for each country, so that you know that whoever you speak to will be able to help you and keep you calm.
So if you are undertaking a long distance UK move or are looking to start afresh with a new continental life, call Belgium Removals on

. More information on all our services can be found across this website and even after you have booked our service, should any issues crop up, even if you just need advice on the safest way to detach white goods from water supplies, keep our number close at hand.
We understand what you are undertaking. We are here to take the strain.