Our Service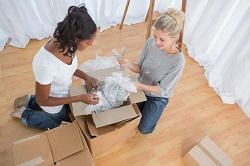 No longer are removals in London completely synonymous with high prices, inflexibility and limited assistance. Belgium Removals aims to provide the residents of London with an affordable moving service which will facilitate their relocation rather than inhibit it. We know that removal companies can sometimes be more harm than good but if you call us on

for a free quote, you will find that we are the opposite. Primarily, the needs of our customers go at the top of our priorities list, meaning that we want to be flexible in our assistance enabling you to have the most stress-free of moves.
Whether you are getting rid of old kitchen worktops or moving offices we can help at every stage of the move. We offer a packing service that provides you with a sense of security because of how careful we are. Allowing us to pack for you will actually mean you save money because we will cut down the chances of damage to your possessions. This should be done a couple of days before the move so everything can go ahead smoothly on the big day itself.
As for the actual relocation, we can help remove all of your belongings from your house or office and into our amply sized van, or into your own vehicle if necessary. All of our movers are experienced in the field of removals which means that they are physically built to cope with lifting heavy items on a regular basis. There is therefore no reason to worry about your belongings being dropped, not to mention the fact that you don't have to risk physical injury yourself through incessant lifting. If you choose to use one of our vans, we can help in your relocation by driving your possessions to the new destination, no matter where it is. Whether it is in London itself or the most northern tip of Scotland, we will make sure that your things arrive safely. We will then assist you with unloading and placing everything carefully in the correct room. You can help us with this by marking on all of your boxes which room you would like its contents in, and whether the contents are fragile or not. By doing this the process will be sped up immeasurably but also ensuring that all of your possessions will be appropriately looked after.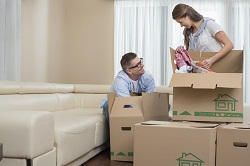 Because of our extensive removal service package there is no longer any reason for movers to feel stressed or anxious about their relocation. By employing our company, you will have ensured that you have strong, reliable, punctual and friendly movers at your disposal. How many you choose to hire is, of course, up to you. You can acquire all of this for a relatively small amount because we believe that removal companies should take anxiety away, not pile it up. Moving house, or office, is expensive enough in the current economic climate so we are not in the habit of exacerbating the problem. You can call us on

to get a free quotation and free advice from us. All of our staff aim to make your move, whatever the description, infinitely easier. By employing us, you will almost enjoy the experience, which is an achievement in itself, given that most movers age several years when relocation is on the agenda.