Office Removals to Belgium Made Easy
Get the Right People On The Job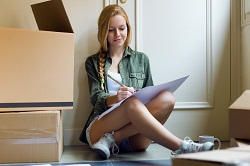 Office removals to Belgium are a difficult thing to get right. There needs to be a balance between the amount of time lost on the business and reducing the risk that comes with doing things in too much of a rush. Whilst you want to keep the number of moving days to a minimum, you don't want things to go wrong, be delayed or get broken. All of these things can happen if you hurry the whole thing along too quickly on a commercial removal. At Belgium Removals, our staff will be able to plan a lot of the move beforehand with your company, so that nothing goes wrong on the day itself. If this sounds good to you, then call us on
now to talk to an expert.
Experienced and Qualified Staff Goes A Long Way
Having the right people working for you is vital in business. The same goes when you hire an office relocation companies. We have the best people in the business working for us. You may not think that the employee relocation business requires highly skilled staff, but the fact is that we are dealing with expensive office equipment, and we need to get everything from place to place without a single scratch befalling the items. Should you need a really safe and efficient set of staff on your move to Belgium, then we are the company to come to.
Get the Job Done Well, Not Just Quickly
We know that rushing things can only result in mistakes and accidents. You will find that the best results tend to come when you have a team who can work efficiently. This means getting the job done in a way that is simultaneously as fast as it is careful. We will leave no mess behind, and there will be no damage to your items on your office relocation to Belgium. Our drivers will manoeuvre the vehicles expertly so that things do not get crushed or fall over in the loading area, so that everything arrives in one piece after your business relocation.
Planning Makes Perfect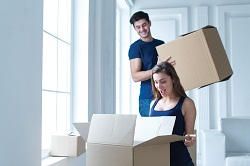 Moving office takes a great deal of preparation. You will need to sit down with your own staff and work out the best way in which to pack everything down and get it all ready for the move. If it makes sense, we will offer this service to you at extra cost. The money that you spend on a packing service before your office removals can often be saved in reducing the time wasted before the move. It can also be made back in the reduced risk to your office equipment, as our staff will pack everything safely to avoid breakages. No matter what you need, call us on
for a free estimate.
Call Us for Bookings Immediately
Belgium Removals is by far the best team to make your commercial relocation to Belgium an easy one. We know how best to go about your office removals and it shows in all of the happy customers that we have dealt with in the past. If you want to take advantage of the amazing prices that we offer, then we recommend you get in touch with us now, so that you don't miss out on the type of deals that can make your move a lot more affordable. We want to help you plan your move as well, so call us on
today for the best service in the business, as well as a cancel anytime quote for the job.