Easy House Moving in Belgium with Our Professional Movers
Your House Removal Should Not Be Stressful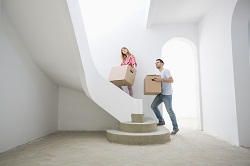 Many people fear moving house, but the fact is that it is all being done for a reason. It is easy to forget the excitement that comes with a new home and the joy of setting up a life that feels fresh and exciting. If you are the kind of person who get stressed by the prospect of so much work, and so many things that could go wrong, then we may be able to help. Belgium Removals specialises in house moving to Belgium in a way that is not too stressful. We take on the planning and the packing and make sure that you don't have to worry about a thing. Call us on
anytime to find out more.
Domestic Removals with a Difference
We know that the process of packing everything up can be a nightmare, and then having a bunch of strangers tramping around your home getting it all moved can be quite a shock, but it does not have to be that way. We have a friendly staff who are all keen to meet you and your family, and make friends with your pets. In no time at all you will know our team well, and this means that the whole packing and moving house affair can be a calm and easy one. It is worth it in our eyes, as we know that you will have a much more relaxed move and come back to using us again next time you move!
Great Moves Need Great Transport
Whether we are taking about the people who lift your belongings to the van, or the van itself, our transport is second to none! We do many house moving jobs, and this means that we need to keep our staff and our vans in amazing shape. The vehicles are cleaned regularly to ensure that they don't get your items messy. They are serviced each week to maintain high performance, and this means that they almost never break down. If you need your removal vehicle to be top notch on your house relocation to Belgium, then give us a call today on
to get the best price for the job.
We Offer Incredible Deals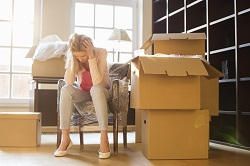 Where will you get as good a price for your house movers than with us? We offer amazing rates to begin with, and when you combine this with the quality of service that our staff give you, you are already getting some great value for money. When you add on to this our cancel anytime service that allows you to be flexible, things start to get really worthwhile. Calling us early will mean that you get the chance to work out a service to suit your budget, and make the whole thing fit your schedule. House moving to Belgium could not be any easier!
Call Today and We Will Book You In Immediately
Many people leave things a little too late when it comes to moving home. You need to get in touch with Belgium Removals early, so that there is no chance of missing out on a thing. Our slots fill up quickly, and we want you to get the date that you need for your home removal. If you have any questions or worries about the move itself, or you want to talk to an expert, then call our team on
. They will be happy to help you with any and all of your queries. If you are satisfied with what you hear then they can book your move in!